Why would writing a book help build your business? People prefer to do business with an expert. If you want to establish yourself as an expert in your business specialty, you should consider writing a book. You may have already thought about it and dismissed it, considering the number of books and experts already available to your client.  Or, maybe you don't know where to start. My advice, start. What will you have to lose? Writing a book to teach or reach others doesn't have to be complicated. Keep it simple and direct, and informative enough to be beneficial to your potential reader or client. If you are wondering who will publish it, don't sweat it. Publish it yourself. Or not. You have the option to choose how you will release it.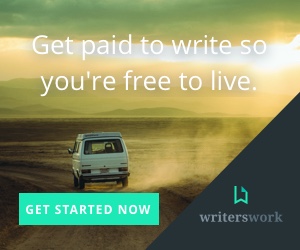 Who knows? You may have expertise that a traditional publisher will want right away. Can you share your knowledge uniquely and entertainingly? Think about it. Either way, don't discount the advantages of self-publishing of your book. Your ability to remain in control and to reap most of the benefits with one less middleman should be your determining factor of how to get it published. The other essential element in making that decision is your targeted audience. Your target audience may not be the same audience that will put you on the New York Times' Bestseller's list, but it could be an audience that generates earnings excelling that of most best-sellers or even well-sellers. For instance, if your book is about team building or is process driven, or any topic that helps employees in a large corporation, those corporations may buy more books than you could dream of selling anywhere. For instance, a company with 10,000 employees could potentially buy 10,000 books. Multiply that by your profit per book. $$$$. You can breathe now. But, take your book a step further. Create a seminar or speaking platform based on your book or your expertise in creating income streams in addition to your book sales. Think about it. Just thought I would give you something to think about today.
Dilsa Saunders Bailey is an independent author who has not only self-published three novels and a non-fiction book; she has spent most of her medical services career writing policies, bylaws, operations manuals, and more over the last 27 years. Dilsa is now coaching writers through the self-publishing journey and helping them to set up their businesses using their books as a marketing tool to build their platforms. If you want to learn more about how she can help you, contact her at dilsa@simplydilsa.com or join her blog below to keep up to date with her books and seminars.